Santos Inspired Vintage Artisan Series with MOP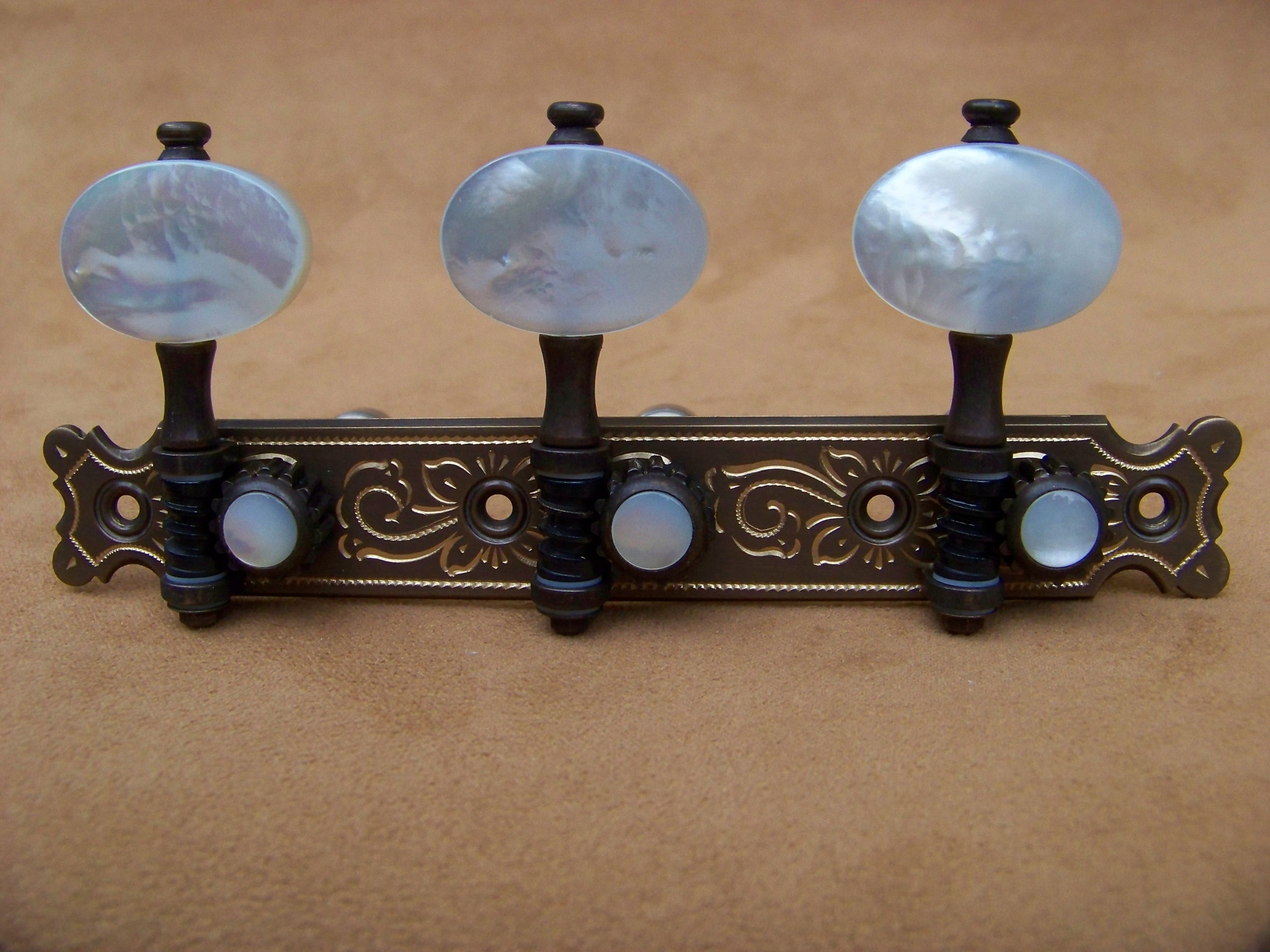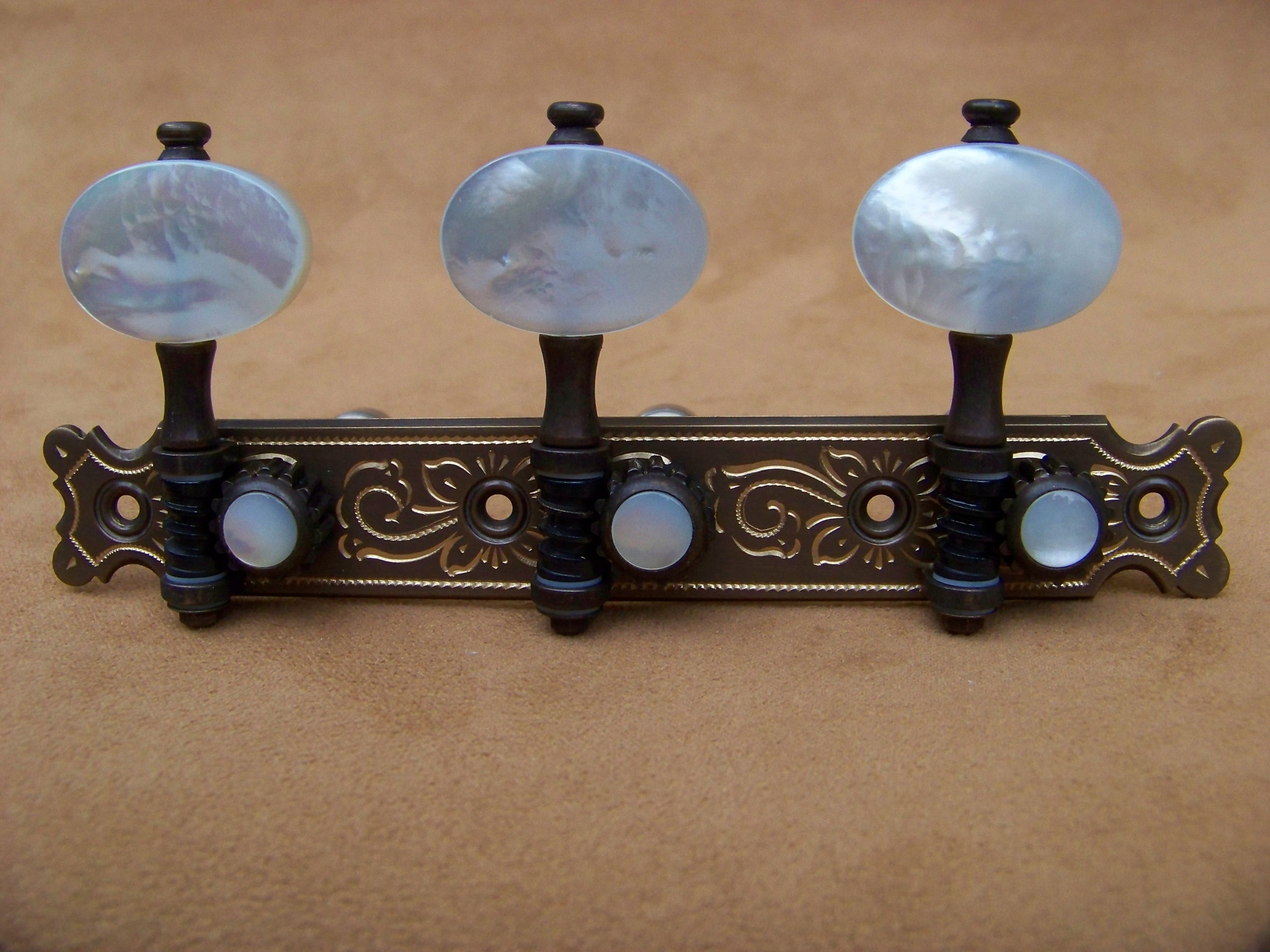 sold out
Santos Inspired Vintage Artisan Series with MOP
New! Rubner Artisan Hand Engraved Santos Inspired Plates with MOP buttons.
150-400N-S-MOP-RR(click picture for larger view)
elringklinger MoldFlon Anti-Friction Bearings as standard

Rubner Roll end bearings on Ivory Rollers

All hand Engraved with detailed carving

Special straight plate design. 115mm x 17.8mm

MOP buttons with Large Decoration

Matching MOP Plate inlays on Roller Mounting Screws

Worm Drive 1:15, 35 mm roller spacing

Special Smooth Sleeve

Brass string guides, 10 mm Rollers
Total set weight 179 grams
Price includes full set and matching screws
5 year warranty
Inspired by Santos, this Artisan set is just gorgeous yet understated. This model features MOP buttons and plate inlays, and assures trouble free operation with Moldflon bearings and Rubner Roll end bearings on the rollers.